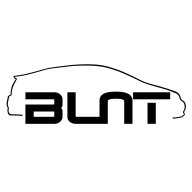 Gender:

Male

Home Page:

Location:
BLNT
New Member, Male, from Hungary
Loading...

Loading...

About

Gender:

Male

Home Page:

Location:

Vehicle:

2005 Prius

Model:

Two

Interact

Signature

When it came to the point to buy my first car (of course a Prius), I read all the reviews I could find and watched all the videos on youtube on what to look out for. I wanted to make sure I don't buy something that would turn out needing thousands in repair.

After reading and watching content on the Prius, I felt that it was geared towards people who just heard about the car and wanted general information on its mpg and how is it to drive, instead of someone who was looking to buy one, had a limited budget and needing practical information on what to look out for to make the right choice.

When I was checking out cars to buy, one owner asked if I could come with him to check out a newer model he wanted to upgrade to, as he saw me going over his car meticulously. There are now four Gen2 (2004-2009) Priuses in the family. I started the podcast (

www.priuspodcast.com

) on sharing the acquired practical Prius knowledge over the years to help others with actual information and chat with other owners from around the world.

Few of the past episodes:

Buying a non-working 2005 Prius for $600 and fixing it in 5 minutes | Prius Talk with the Hybrid Guy -»Episode
To what CAR should a person owning a 2008 Prius with 347k miles and NO ISSUES upgrade to? Prius Talk with Matt from Rhode Island -» Episode

Loading...